What is Country? Is it tan lines, cut off jeans, tailgates, and bonfires? Well sometimes it is. Other times it's about love lost, or found, being down on your luck, or even riding high on a good feeling. But at the root of it all, it should be about real life. That is what Joe Yeoman is all about,  He's about the everyday guys and gals that get up, put the day ahead of them and do what needs to be done to get it done.  He's not afraid of working hard, getting dirty and make something out of nothing. After all isn't that what country is?
Joe's songs all come from real life experiences that anyone can relate to. Whether it's about the struggles of everday life, making ends meet, finding love, losing love, having a good time, or even remembering the bad times.
They are real as real can get, and what you see is what you get with Joe.
Some people say Joe sounds like Travis Tritt, others say he's more like Eric Church. Joe sounds like Joe, there's no one else like him.
The Joe Yeoman Band is a group of some of the best musicians around.
From the great country artists of the past to the next wave of "Real Country" artists, all have influenced the style that gives the Joe Yeoman Band their unique sound.
Listen to the music and get a first hand experience of what it really means to be country!!!!
Get on board and hold on who knows where this journey is gonna go, but you definitely don't want to miss it.
 
Joe Yeoman has been heard on: 

94.9 The Bull in Atlanta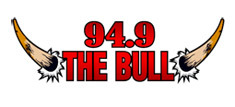 and The Bear 92.5fm

JOE YEOMAN
Nominated for Georgia-Country
Male Artist of the Year
2012 & 2013 & 2014
We are seasoned professionals that like to have a good time on stage and off.
You want "Real Country" and we bring it!!!!
For info on booking please email us via the Contact Us